PHOTO OF THE DAY
View today's pic of the day
View yesterday's pic of the day
Everything
I take pictures all of the time. All sorts of stuff is here. Some of it is personal, some funny.

Eliza
© 2002-2010 elaisted.com All rights reserved.

Leave a comment about this photo
&nbsp
Or post this photo on your website:
&nbsp&nbsp
&nbsp&nbspCopy the code above! (Please remember to credit me.)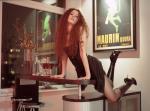 Date: February 17, 2012, 6:20 pm

From: Mehar:
Funny you sulhod mention that, I came by yesterday and wanted to comment on something but saw that there wasn't a comment button. I figured you didn't care to hear strange people's input on your site! Glad to see you do.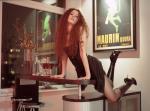 Date: August 15, 2012, 5:05 pm

From: Eunjin:
I was drawn by the hoesnty of what you write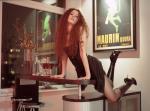 Date: August 16, 2012, 6:33 pm

From: Yasmina:
Hi Jody! I was your music teacher at Graysville back in the 1980 s and wreokd with your dad. I got to thinking about your family recently and decided to see if any of you were on Facebook. I'm love your website and am officially addicted! I love reading about & seeing pics of your beautiful family! I especially enjoyed the video of Eliza flying because I could hear your dad's voice in the background. I left Waynesburg in 1982 & your mom baked a goodbye cake for me. I still have the plate she hasn't been looking for it for 29 years, has she?! I hope all is well with you & all of your family! ~ Sheryl May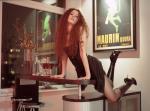 Date: February 11, 2013, 11:38 pm

From: BNuVJspi:
doors.txt;5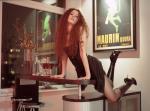 Date: February 12, 2013, 11:59 am

From: lEhXvOpyG:
doors.txt;5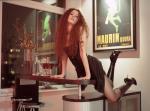 Date: February 13, 2013, 12:42 am

From: fSExBnkZpkCFj:
doors.txt;10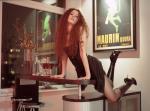 Date: February 27, 2013, 9:36 am

From: clomid no prescription :
B3IQ2T Looking forward to reading more. Great blog. Fantastic.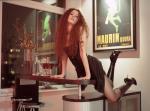 Date: March 2, 2014, 5:43 pm

From: Labo:
Hello Eliza and Ben,I am reaching out to you on balhef of Chef Daniel Boulud to thank you for your recent blog post and your mouthwatering photos. We quite agree that pleasure seeking is a good thing, especially as we spend our lives trying to provide pleasure of a culinary nature, of course.Let us know if you'd like us to send you news from DBGB and out other restaurants. If so, please do send us your email addresses. We've always got something new and delicious cooking. Best regards,Georgette Farkas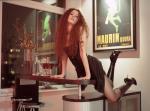 Date: December 25, 2014, 2:20 am

From: Bastyan:
April plseae plseae take lots of big deep breaths and reassure yourself that you're PERFECTLY NORMAL. This mother guilt thing affects everyone. I was miserable at home with the Sprog, I had no friends in Darwin, I was SO DAMN HAPPY about going back to work. Plus it's really really REALLY hard to adjust to life with a child. The loss of your liberty. The fact you essentially will have this child accompanying you everywhere you go for the next 10 or so years. And having to have a set of eyes in the back of your head just to make sure they don't get into any troule… it's all very hard to adjust to. Just before I read this post I was thinking about how before I had Harrie, I found it so hard to travel with the SProg, whereas now we have two kids and it seems way easier. (My kids are three months apart I had no trouble conceiving either of them, I just was so afraid of parenthood being just as, or even more unenjoyable, the second time around…) Guess what. Number two is so much easier. I'm already used to having kids accompany me everywhere. Eyes in the back of my head is second nature. And I've found a great group of mums around town so I get out and do something almost every morning. I enjoy Harrie so much more than I did the Sprog, and I feel a bit guilty about that, but i really just have to tell myself that there's no point feeling guilty or feeling bad about feeling guilty. It's in the past, and the best thing to do is just take a deep breath and try (and I know how hard it is!!) TRY to focus on the positives… xxx good luck. You're not alone.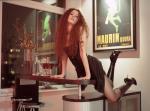 Date: April 26, 2016, 2:00 pm

From: Sticky:
Thank you so much regarding givnig everyone an update on this subject on your web site. Please realize that if a brand new post becomes available or in case any adjustments occur to the current article, I would be interested in reading a lot more and learning how to make good usage of those strategies you reveal. Thanks for your efforts and codorneiatisn of other people by making this web site available.

© 2003-2009 elaisted.com All rights reserved.