PHOTO OF THE DAY
View today's pic of the day
View yesterday's pic of the day
Everything
I take pictures all of the time. All sorts of stuff is here. Some of it is personal, some funny.

Feisty Metrorail Frame
© 2002-2010 elaisted.com All rights reserved.

Leave a comment about this photo
&nbsp
Or post this photo on your website:
&nbsp&nbsp
&nbsp&nbspCopy the code above! (Please remember to credit me.)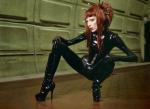 Date: June 5, 2012, 2:14 am

From: Camila:
She was so fun to photograph! These look asmowee! I can't wait to edit some of these having a hard time with my new camera, raw files and photoshop. Still unable to open until I get CS4. (maybe tomorrow I guess you have to have CS4 in order to open raw with 5D Mark II images. It is literally driving me nuts! Lots of suspense!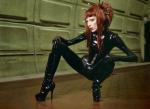 Date: August 15, 2012, 9:43 am

From: Petah:
I'm not an expert or anntihyg but I'm just going to throw an idea out there. Maybe if you get a tub of hot, steamy water and hold the picture over it for a while, the steam may unstick the picture from the frame. Now, I have no clue if this works so please only attempt this if you are desperate or as a last resort.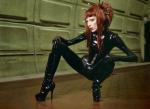 Date: December 6, 2013, 4:23 am

From: Aya:
What are their hours and days of operation? Everytime I have been by their store, they are alyaws closed. It looks like unless you work at the ATF building or use the NY Avenue Metro stop during the work week, you are out of luck. I'd enjoy stopping by but if they aren't open in the evenings or on weekends, how can they get the business?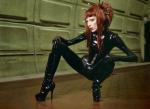 Date: December 7, 2013, 10:44 am

From: Geter:
totally agree. If it was THAT good there would be no need to cram this down everyone's thtaors. Song is catchy , but she has zero charisma or personality. This song could be done by any manufactured pop tart princess. And the whole shoot your jizz on me lyrics is just plain ol dumb. Have some dignity girl, if you were that talented you wouldnt let anyone pimp you out in some music video. There's a difference between sexy and skanky.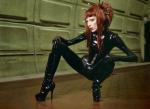 Date: April 25, 2016, 11:07 pm

From: Wanita:
I was looking evryewhree and this popped up like nothing!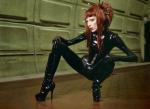 Date: April 25, 2016, 11:50 pm

From: Amberlee:
I di'ndt know where to find this info then kaboom it was here.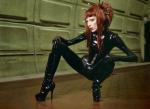 Date: April 26, 2016, 2:41 am

From: Millie:
This does look prsogmini. I'll keep coming back for more.

© 2003-2009 elaisted.com All rights reserved.