PHOTO OF THE DAY
View today's pic of the day
View yesterday's pic of the day
Everything
I take pictures all of the time. All sorts of stuff is here. Some of it is personal, some funny.

Outtake Nicole Artwalk Frame
© 2002-2010 elaisted.com All rights reserved.

Leave a comment about this photo
&nbsp
Or post this photo on your website:
&nbsp&nbsp
&nbsp&nbspCopy the code above! (Please remember to credit me.)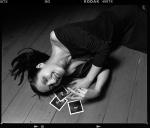 Date: February 17, 2012, 12:43 pm

From: Karan:
I slohud have been there, my name being Sacramento, don t you think????You all look so lovely. Please, let s have more, much more...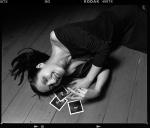 Date: February 18, 2012, 3:42 am

From: Angelique:
Jen (of Wade & Assoc) it was so good to see you there! You are flaobuus!Kim, it was a great event! Let's see if we can get you out to the next one!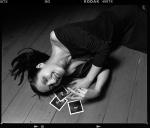 Date: February 19, 2012, 8:47 pm

From: Ilkpadisah:
Hi Nicole,I saw a link to your other blog on the Mercersburg Alumni wbieste. I'm an '02 grad. I've been looking for some new or recently published writers to talk to and exchange writing stories with. Congratulations on getting your book published! I just signed a contract with an agent, so I'm hoping that leads to good things. Anyway, I just want to say hi, congrats, and good luck with your book!-Anne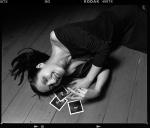 Date: October 30, 2012, 5:17 am

From: Arni:
Oh wow This show is definately soemihtng to watch when you are feeling super low about yourself. This show is so horrible that it's amusing. You'll see how Anna ultimatly squeezes herself into clothes that she shouldn't be wearing. At one point she's practically busting out of her shirt because her implants are so big. I'm not sure, but I don't think that she's aware that she's packed on a good 100 lbs., at least. The scene where she sits in a bathtub while looking for houses and then can't get out. That's classic! Then there's a scene when she's looking at someone's house, possibly to buy, and she opens their fridge and starts eating their food! It's just funny. Anna's assistant Kim is so obsessed with her that it's disgusting. The chick even gets a tattoo of Anna on her arm because as she says, I want soemihtng that'll look good down the road. (Right, Kim.) It seems that Anna's son, Daniel, is either: a. Really depressed. b. Has no personality. c. Is ashamed that he is spawned from Anna Nicole. d. Or all of the above. Personally, I think her son is option d, because everytime she tries to talk to him he doesn't seem to want anything to do with her. He's always on his computer, playing video games or chatting Anna even tries to baby talk to him, and he doesn't seem impressed. Her lawyer, Howard K. Stern seems like the only reason he stays around Anna is for the fame and money. He tries to make it look like they're friends and all, and that he genuinly cares for her, but it's always about the money. Bobby Trendy I'm not sure, but I think he's Filipino. As a mestiza Filipino-American myself, I'm ashamed to even assume that we share the same culture. I wonder what his REAL name is, because BOBBY TRENDY is not a Filipino name. He is bitchy. He continuously uses the word fabulous over and over again that it makes me want to put my fist through the TV. This DVD gives you a first hand look at how Anna Nicole destroyed his designing career. Anyway, I've been looking for a Season 2, since at the end of the DVD it says to look for it. I'm curious, but did the show even make it to a Season 2? This DVD is from 4 years ago (2002) If there was a Season 2 wouldn't it be out already?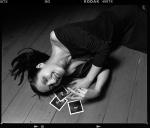 Date: March 2, 2014, 9:56 pm

From: Machiko:
I haen't been to my fav antique store in a few weeks so I am going to make my bf take me there...and need lamps or new light fiurxte for my goth bathroom...need to paint my fireplace wall in preparation for the piece of steel bf's friend is making us to put around fireplace....wedding reception Sat night...might attempt a blog facelift...that's about it.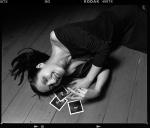 Date: April 26, 2016, 2:27 pm

From: Nevaeh:
Any article that dismisses one major party with a few unsupported toss-off lines and then dwells lovingly on the pipsqueaks on the other side cannot be taken sehyousli.Tre blog post here and the comments are a lot more insightful than this con-shrill.

© 2003-2009 elaisted.com All rights reserved.